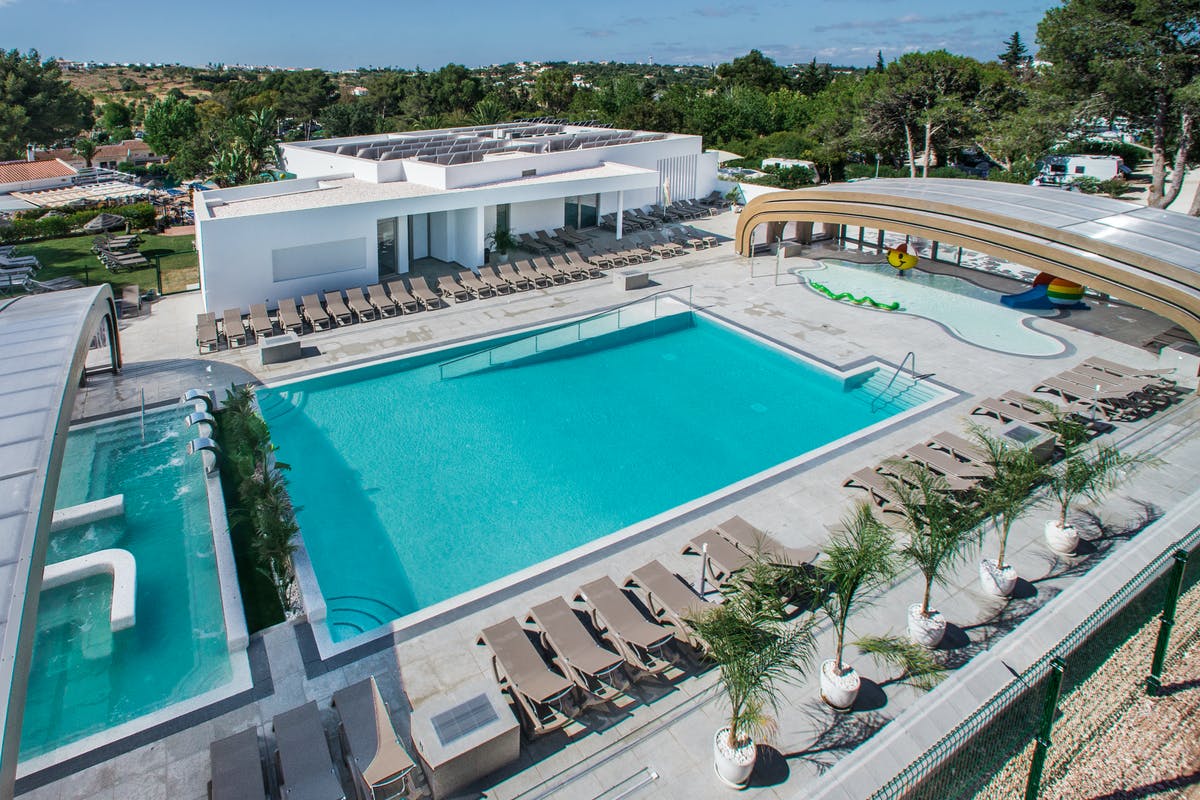 Features
Place the mouse arrow on the image to get a caption.
LANGUAGES SPOKEN & ACCEPTED PAYMENT METHODS
     
TERRAIN
    
EQUIPMENTS
             
RESTAURANTS & SUPPLIES
     
SPORTS & RECREATION
     
NEAR THE CAMPSITE
   
LODGINGS
     
Preços
Minimum and maximum value per day in the chosen period.
Alvéolo/day includes: 2 pax, tent or caravan + car/motorbike/caravan and electricity (10A).
Turiscampo has about 216 pitches distributed over the various levels, all with electrical connection (6/10A), 75 of which have water and sewage connection. Several pitches have shade and have between 70 to 120 m2. Providing a relaxed and familiar environment, with day and night entertainment, it is perfect for families with children.
Turiscampo also has 3 bungalows and 138 mobile-homes, fully equipped, modern and comfortable, responding to the latest trends in terms of equipment and decoration, some of which offer air conditioning and dishwasher.
Fish stew, grilled fish, cockle and corn porridge, papa moura, grilled sardines, cataplana, horse mackerel, seafood and condelipas, almond and fig sweets, Dom Rodrigo and morgado.
Serra de Monchique Lagos (4,5 km): Ermida de S. João Baptista Church of Stº António and S. Sebastião; Walls and Turrets; Sanctuary of Nº Sª dos Aflitos Sagres (23 km): Cape St. Vincent.
Galeria
Contactos
Estrada Nacional 125 – Espiche 8600-109 Lagos
+351 282 789 265 – Call to the national landline network
Horário
From 01/01 to 31/05 and 01/10 to 31/12: 8,30h-19h. From 01/06 to 30/06 and 01/09 to 30/09: 8h-20h. From 01/07 to 31/08: 8h-21h30
Entrada/Saída de Veículos
Contactar
Deixe aqui a sua mensagem. Todos os campos são obrigatórios.
Caravanismo: 2 Pax + Auto/Caravana
Alojamento: Capacidade Mínima e Máxima