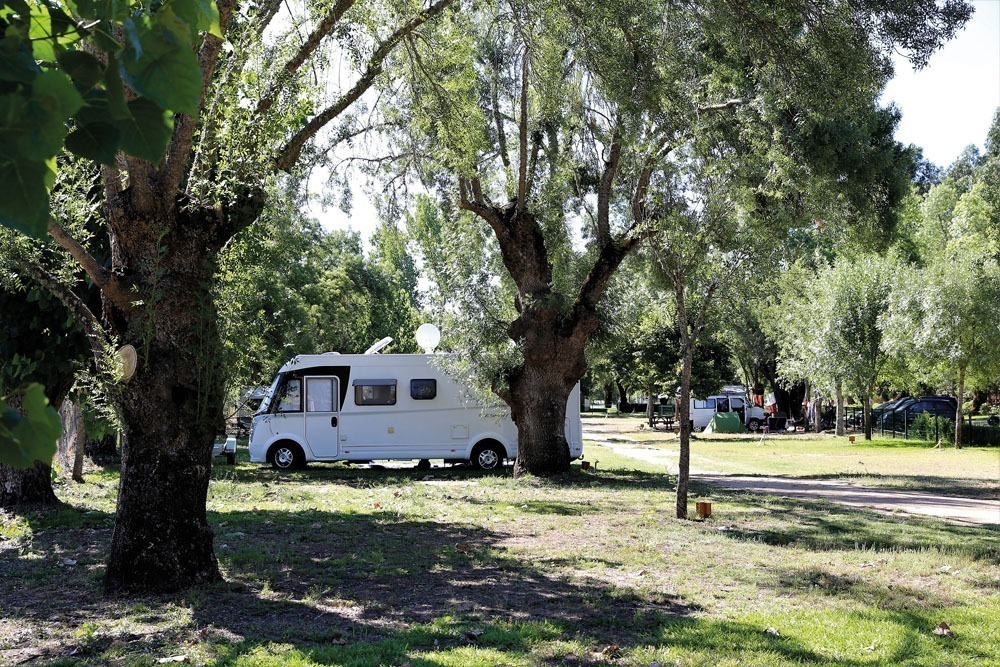 Features
Place the mouse arrow on the symbol to get a description
LANGUAGES SPOKEN AND ACCEPTED PAYMENT METHODS
  

TERRAIN
 
EQUIPMENTS
     
RESTAURANTS & SUPPLIES
 
SPORTS & RECREATION
 
NEAR THE CAMPSITE
   

Campsite Brochure
Leisure Areas Guide

Preços
Minimum and Maximum price in the selected period
These prices may change along the year.
For more info, please visit: www.cm-penamacor.pt/p/campismofreixial
Endowed with wide spaces and lawns, it houses tents, caravans and motorhomes. Located very close to the border with Spain, close to the Serra da Malcata Nature Reserve, in a quiet and genuinely Beira area, bordered by valleys and streams, the park invites you to rest, contemplate nature and practice outdoor sports.
Grilled ribs with migas, Portuguese style; goat stew; kid roast in the oven; sausages; ham; milk cakes; rice pudding; cavacas; sponge cake and "borrachões".
Medieval Fortification of the Village of Penamacor; Serra da Malcata; Ribeiro Sanches Sephardic Medicine Memory House; Former Convent of Santo António; Church of Waters; Mother Church; Alameda dos Balcões in the parish of Vale da Senhora da Póvoa; Municipal Museum; Museum Dr. Mario Pires Bento. Leisure Areas of Meimoa and Benquerença and Bathing Area of ​​Meimão.
Galeria
Contactos
Sítio do Freixial – Ribeira da Baságueda 6090-565 PENAMACOR
40.1296904, -7.0722694363148
277 385 529 / 277 394 106 – Call to the national landline network
Horário
Entrada/Saída de Veículos
Contactar
Deixe aqui a sua mensagem. Todos os campos são obrigatórios.
Caravanismo: 2 Pax + Auto/Caravana