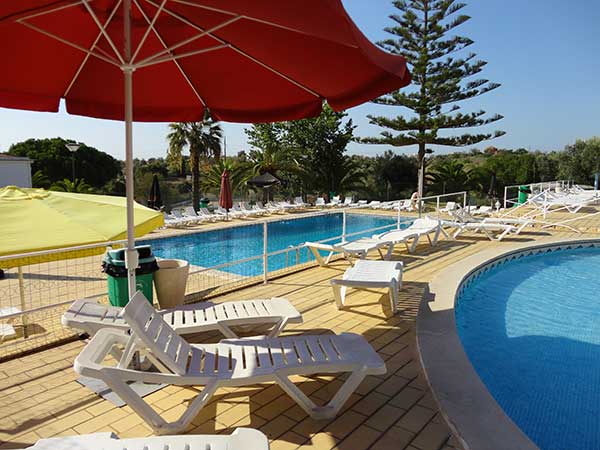 Features
Place the mouse arrow over an image to get an informatios
Languages spoken and Payments accepted




Terrain




Equipments













Restaurants & Supplies





Sports and recreation




Near the campsite





Lodgings

Preços
Mínimum / maximum price per day in the selected period.
Pitches: up to 20m €15; up to 36m €17;+36m €20 (not including users or electricity)
From 07/01 to 08/31 awning – €4; kitchen and terrace awning – €4
Visits 4 to 10 years: €3 / €4 Visits +10 years: €6 / €7.50
Bus: €7.50
Pets from 06/01 to 09/30: €3.50
Material vacated from 01/07 to 31/08 pays 100% more.
2 Pax + Tent 9.00€ – 10.00€
2 Pax + Motorhome/Caravane 10.25€ – 10.25€
Max/Min Capacity 45.00€ – 65.00€
Canelas campsite has plots delimited by hedges and a zone of camping ground with space not limited, framed by several trees that lend them all the beauty of its green. The three sanitary blocks are distributed throughout the park and offer hot water and a changing room.
Alternatively, the park has T0 and T1 apartments fully equipped, with capacities up to 6 people. Located between Armação de Pêra and Alcantarilha, it offers all the necessary amenities, is within walking distance of several beaches and offers quick access to various amusements.
Accepts early bookings.
Accepts advance reservations for plots until May 31
Fish stew "À tia Chica", traditional seafood from the Algarve coast and traditional Dom Rodrigo sweets.
Capela de Stº António
Fortaleza de Nª Sª da Rocha
Fortaleza de Stº António
Galeria
Contactos
Camping Canelas 8365-908 Armação de Pêra
37.120624654725, -8.3513045310974
282 312 612/ 613 – Call to the national landline network
962 542 216 – Call to the national mobile network
Horário
Entrada/Saída de Veículos
Contactar
Deixe aqui a sua mensagem. Todos os campos são obrigatórios.
Caravanismo: 2 Pax + Auto/Caravana
Alojamento: Capacidade Mínima e Máxima