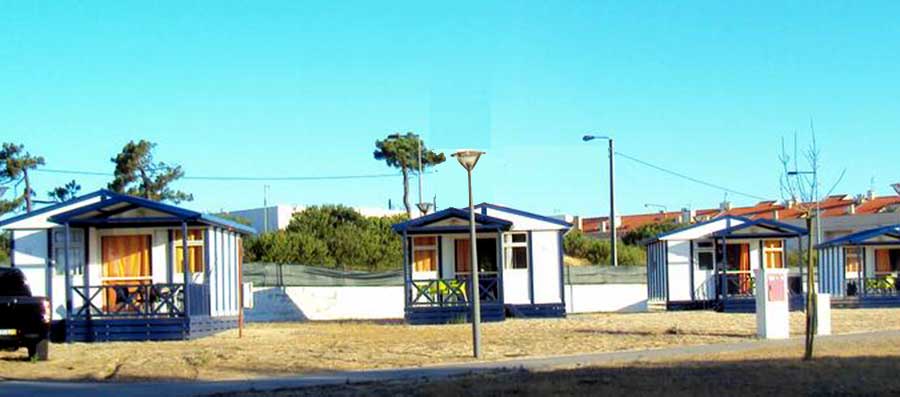 Features
Place the mouse arrow on the symbol to get a description
LANGUAGES SPOKEN AND ACCEPTED PAYMENT METHODS
  
TERRAIN
   
EQUIPMENTS
            
RESTAURANTS & SUPPLIES
     
SPORTS & RECREATION
     
NEAR THE CAMPSITE
    
LODGINGS

Preços
Minimum and Maximum Value per day in the selected period
Pack Avéolo (2 pax + Tent/caravan/caravan + car + electricity) 21,90€/25,00€
Festive Seasons: Carnival (13/02 to 16/02/2021), Easter (02/04 to 04/04/2021), Christmas (21 to 25/12/2021) and Year End (28/12 to 01/01/2022) are considered High Season.
Minimum and Maximum Capacity
The campsite is located on Torreira Beach, 11 km from Murtosa and 40 km from Aveiro, with direct access to the beach, suitable for those who appreciate the environment by the sea. It has pitches in flat and sandy soil with electricity supply for tents, caravans and camper vans and service station for motor homes. The sanitary blocks, equipped with hot water, have a changing room and are adapted for users with reduced mobility. In addition to the beach, the visitor is close to many points of interest, from the historical heritage to the Natural Reserve of S. Jacinto.
Eel stew, fried eels with escabeche sauce, rojões à lavrador, soft eggs and pão de ló
Ria de Aveiro;
Marina da Torreira;
Igreja Paroquial da Torreira;
Capela de São Paio;
Monumento à Varina.
Reserva Natural de São Jacinto – 15 km
Galeria
Contactos
234 838 397 – Call to the national landline network
Horário
15/06-14/09: 9h-17h | 15/09-14/06: 9h-21h
Entrada/Saída de Veículos
Contactar
Deixe aqui a sua mensagem. Todos os campos são obrigatórios.
Caravanismo: 2 Pax + Auto/Caravana
Alojamento: Capacidade Mínima e Máxima