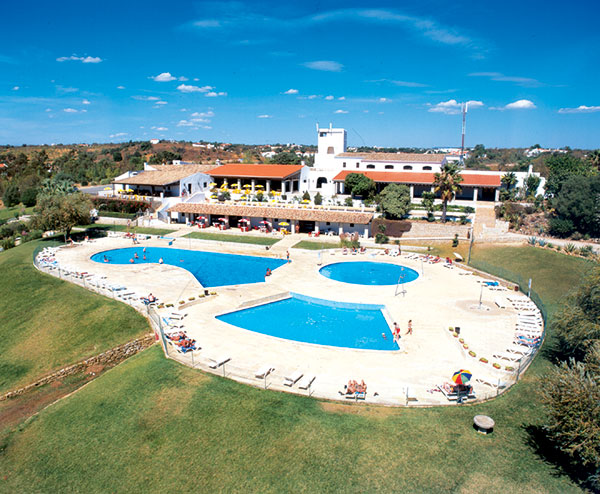 ×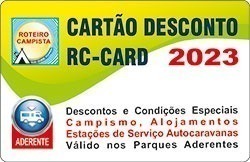 DISCOUNTS RC-CARD
CAMPING ALBUFEIRA
Camping : (holder and a companion registered at the time of registration, in accordance with the park's internal regulations)
– 10%
Motor Home overnight:
-15%
Motor home service area:
3,00€
Valid for card holder + 1 person.
RC-CARD is a part of Roteiro Campista and isn't sold separatly.
Features
Place the mouse arrow on the symbol to get a description
LANGUAGES SPOKEN AND ACCEPTED PAYMENT METHODS
      
TERRAIN
   
EQUIPMENTS
              
RESTAURANTS & SUPPLIES
     
SPORTS & RECREATION
       
NEAR THE CAMPSITE
     
LODGINGS
 
Preços
Minimum and maximum value per day in the selected period
Albufeira Camping has extensive lawns and three pools that form the central core of the park. The restaurant, located above the swimming pools, offers a panoramic view of them and the surrounding area. It has several sanitary blocks with hot and cold water as well as laundry. It also offers fully equipped bungalows and mobile homes with air conditioning. An ideal park to explore the vast Algarve coast.
seafood rice;
tuna steak;
cuttlefish with ink;
octopus salad;
fried horse mackerel;
almond and egg sweets
Antiga Albergaria;
Capela da Misericórdia;
Igreja de S. Sebastião;
Capela e Igreja Matriz de Paderne
Galeria
Contactos
Estrada das Ferreiras 8200-555 Albufeira
37.106486819703, -8.2531775564626
289 587 629/ 289 587 630 – Call to the national landline network
Horário
From 15/07-31/08: 8 am-11 pm | From 1/9-14/7: 9 am-9 pm
Entrada/Saída de Veículos
Contactar
Deixe aqui a sua mensagem. Todos os campos são obrigatórios.
Caravanismo: 2 Pax + Auto/Caravana
Alojamento: Capacidade Mínima e Máxima